Cave Without A Name - Info Kit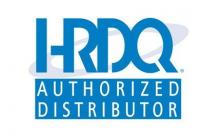 Brand:

HRDQ
Pret disponibil la cerere
Disponibilitate: in stoc
Caracteristici
| | |
| --- | --- |
| Limba | Limba: Engleza |
| Familie Produse | Team Building |
| Atribut (tip produs) | Tip Produs: INFO Kit |
| Termen de Livrare | Termen de livrare: 0 -5 zile lucratoare |
| Observatii | downladabil, Suport digital |
Descriere
This PDF brochure contains information about
Cave Without A Name
and its product components.
When you order this product, you'll receive an order confirmation email, containing a link to your download page where the PDF will be available.
Opinii
Clientii Resurse de Training nu au adaugat inca opinii pentru acest produs. Fii primul care adauga o parere, folosind formularul de mai jos.