Accountability Experience Info Kit
Cod produs:
0617E1INFO - c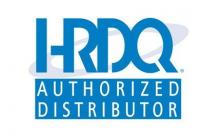 Brand:

HRDQ
Pret disponibil la cerere
Disponibilitate: in stoc
Caracteristici
| | |
| --- | --- |
| Limba | Limba: Engleza |
| Familie Produse | Career & Performance Management|Accountability |
| Atribut (tip produs) | Tip Produs: INFO Kit |
| Termen de Livrare | Termen de livrare: 1 - 5 zile lucratoare de la confirmarea platii |
| accessories | 0617E1POSTER, 0617E1FG, 0617E1PW, 0617E1S |
Descriere
This info kit contains sample material from the Accountability Experience product line. Simply add this free product to your cart, and check out with no payment necessary. You will then shortly receive a download link in your email inbox.
Opinii
Clientii Resurse de Training nu au adaugat inca opinii pentru acest produs. Fii primul care adauga o parere, folosind formularul de mai jos.