Bridging The Leadership Divide Participant Workbook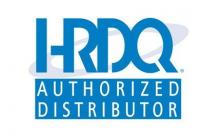 Brand:

HRDQ
Pret disponibil la cerere
Disponibilitate: stoc limitat
Caracteristici
| | |
| --- | --- |
| Limba | Limba: Engleza |
| Familie Produse | Leadership |
| Atribut (tip produs) | Tip produs: Suport pentru Participanti |
| Termen de Livrare | Termen de livrare: 10 zile lucratoare de la confirmarea platii |
| Observatii | Observatie: Pretul acetui produs variaza in functie de cantitatea solicitata. Transmiteti-ne numarul de buc. Dorit pentru a beneficia de discounturi consistente. |
| accessories | 0949E1SE, 0949E1SI, WEBINAR-038, 0949E1FG |
Descriere
Participant Workbook
Includes activities, discussions, case studies, personal development tools, and action planning for both incumbent and emergent leaders. Order one per person. Quantity discounts start at 50 units.
Participant Workbook Table of Contents:
Introduction
How This Workbook Is Designed
Setting The Stage
Part One: Transformation "Within"
Part Two: Transformation "Between"
Part Three: Transformation "Among"
Personal Action Planning Synthesis Tool
Workshop Summary: Preparing For Re-Entry
References
Opinii
Clientii Resurse de Training nu au adaugat inca opinii pentru acest produs. Fii primul care adauga o parere, folosind formularul de mai jos.