The Influence Styles Inventory Trainer's Guide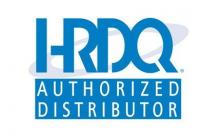 Brand:

HRDQ
1.54824 Lei
Pretul contine TVA
Disponibilitate: stoc limitat
Caracteristici
| | |
| --- | --- |
| Limba | Limba: Engleza |
| Familie Produse | Employee & Professional Development|Communication Skills |
| Atribut (tip produs) | Tip Produs: Ghidul Trainerului |
| Termen de Livrare | Termen de livrare: 10 zile lucratoare de la confirmarea platii |
Descriere
The Influence Styles Inventory (ISI) assesses three communication styles that people use to influence others: Passive, Assertive, and Aggressive. Drawing on current research that integrates the importance of assertiveness with interpersonal communication and influence, this assessment will give managers an opportunity to analyze their influence styles.
The concept of assertiveness, and its superiority over either aggressive or passive styles, has been demonstrated as effective by more than 25 years of research. Even so, many people still confuse assertion with aggression or are unclear about the difference. The ISI is a tool not only for examining one's preferred style but for developing a practical understanding of how the three styles can be seen to be different, in action. In this way, respondents can begin to learn how to use assertion effectively, as a distinct alternative to aggression or passive avoidance.
A brief and clearly written interpretation section gives detailed explanations and comparisons of the styles in terms of the feelings communicated, the specific behaviors used, the verbal expressions associated with each, and the aims of each style. This is followed by explicit discussion of how one might develop better assertion skills.
The instrument takes about 10 minutes to complete and score. Scoring is simple and visual, resulting in a graphic display and comparison of the three style preferences.
Use the ISI in workshops on:
Assertiveness training
Management development
Conflict management
Interpersonal communication
Opinii
Clientii Resurse de Training nu au adaugat inca opinii pentru acest produs. Fii primul care adauga o parere, folosind formularul de mai jos.