Personal Creativity Assessment Self-Assessment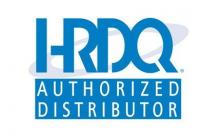 Brand:

HRDQ
Pret disponibil la cerere
Disponibilitate: stoc limitat
Caracteristici
| | |
| --- | --- |
| Limba | Limba: Engleza |
| Familie Produse | Employee & Professional Development|Creativity & Innovation |
| Atribut (tip produs) | Tip produs: Suport pentru Participanti |
| Termen de Livrare | Termen de livrare: 10 zile lucratoare de la confirmarea platii |
| Observatii | Observatie: Pretul acetui produs variaza in functie de cantitatea solicitata. Transmiteti-ne numarul de buc. Dorit pentru a beneficia de discounturi consistente. |
Descriere
Are you creative? You probably are, everyone is capable of creative thinking at some level. However, it is revealing to look closely at the barriers and enablers of creativity and to see which ones relate to you. By doing this you can not only gauge how creative your workplace behavior is right now, but you can also identify how to make it more creative.
The Personal Creativity Assessment (PCA) allows an individual to quickly determine how they measure up in the realm of creativity. The 62-item assessment correlates to 31 creativity barriers and 31 creativity enablers. The PCA also provides useful instructions on how to either overcome or enhance barriers and enablers. Presented in a non-threatening format, the PCA is an excellent activity to conduct in a workshop or group setting where creativity is an issue.
Time to Complete the Assessment: 20-25 minutes
Intended Audience: All levels
Opinii
Clientii Resurse de Training nu au adaugat inca opinii pentru acest produs. Fii primul care adauga o parere, folosind formularul de mai jos.