Training: Change Management
Workshop & assessment corporate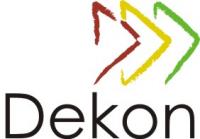 Brand:

Dekon HR
12.08324 Lei
Pretul contine TVA
Disponibilitate: in stoc
Caracteristici
| | |
| --- | --- |
| Limba | Limba: Engleza |
| Familie Produse | Change Management |
| Atribut (tip produs) | Tip Produs: Ghidul Trainerului |
| Termen de Livrare | Termen de livrare: 10 zile lucratoare de la confirmarea platii |
| accessories | 1604E2S, 1604E2TB, 1604EQST, 1604E2OLA |
Descriere
Stapanirea Curbei Schimbarii:
eveniment corporate / retreat: assessment + workshop + business game)
Durata: 2 zile
Schimbarea este parte a vietii de zi cu zi. Iar daca organizatiile doresc sa ramana competitive pe piata muncii, atunci este nevoie sa se asigure ca angajatii lor sunt echipati pentru acest proces. Tocmai in cauza aceasta ai nevoie de

Stapanirea Curbei Schimbarii

sa-ti ajuti participanti, angajati si manageri sa invete cum sa inteleaga, sa accepte si sa avanseze prin fiecare faza.
Daca angajatii din organizatia ta au dificultati in a se adapta si regla fata de schimbarea organizationala, atunci

Stapanirea Curbei Schimbarii

este remediul de care au nevoie. Acest instrument este un instrument de management al schimbarii eficient si usor de utilizat care aduce in discutie probleme ascunse ale organizatiei, oferind un cadru de lucru pentru crestere sanatoasa si le ofera indivizilor puterea necesara sa schimbe focusul din trecut spre viitor fara sa se blocheze.


Change Management Assessment & Training
Change is a part of everyday life. And if organizations want to remain competitive in the marketplace, they need to ensure their employees are equipped for the ride. That's why you need Mastering the Change Curve to help individuals, employees, and managers learn how to understand, accept, and move through each phase.
If the individuals in your organization are having a difficult time adapting and adjusting to organizational change, Mastering the Change Curve is your remedy. It's an easy and effective change management assessment guide for bringing issues to the surface, providing a framework for healthy growth, and empowering individuals to shift their focus from the past to the future - without stalling or spinning their wheels.
Learning Outcomes

Pinpoint one's current stage in the change management assessment process

Learn the four phases of change

Understand the Change Curve Model

Identify productive and nonproductive change behaviors

Develop a strategy for mastering change
Uses and Applications
Mastering the Change Curve is appropriate for any individual in the midst of organizational change. It can be used as a stand-alone learning instrument, as a change management assessment resource, as the centerpiece of a more comprehensive curriculum, or as a tool to:
Provide support at the early stages of a new change effort.

Help individuals adapt to changes they did not initiate.

Gauge and interpret individual or team reactions to change.

Bring issues and concerns to the surface.

Spark discussion during a planning session, team-building session, or management retreat.
Target Audience
16 pers / group - Individuals who are in the midst of organizational change
Product Type
Self-assessment & workshop & business game
Measures
How far an individual has progressed in the change process
Dimensions
Denial

Resistance

Acceptance

Commitment


Authors
A founding principal of Changeworks Global, Dr. Cynthia Scott is a recognized leader with over 20 years of experience in the fields of strategic planning for human capital management, managing continual organizational change, and visionary leadership. She is the author of numerous books, includingRekindling Commitment and Take This Work and Love It!, and her work has been featured in publications such as The Wall Street Journal, Business Week, the Stanford Business School Newsletter, and Worthwhile Magazine.

Dr. Dennis Jaffe is a founding principal of Changeworks Global and director of the Organizational Inquiry Program at Saybrook Graduate School. Dennis is a nationally recognized leader in the field of organizational development. He earned his PhD in sociology and MA in management from Yale University. His professional training is in organizational development, and he is also a licensed clinical psychologist. Dr. Jaffe is the author of 22 books, including Rekindling Commitment and Organizational Vision, Values, and Mission.

Reviews

Mastering the Change Curve is a terrific addition to any departmental or advising center's library. The all-inclusive materials offer a cohesive structure to begin a dialogue about change."Jennifer Joslin | Senior Associate Director, Academic Advising Center, University of Iowa
Opinii
Clientii Resurse de Training nu au adaugat inca opinii pentru acest produs. Fii primul care adauga o parere, folosind formularul de mai jos.